Posted on 15Apr posted by admin CATEGORIES: Newsletter 00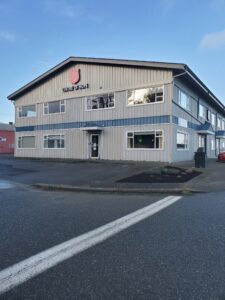 Some very exciting news from Port Hardy this past March. The new Centre of Hope facility has finally opened. After two years of intense negotiations, drawings, plans, fundraising and all that other fun stuff, the Centre opened its doors on March 1st.
The facility, which is now owned by The Army, will offer a variety of programs and services designed to serve the Mount Waddington community of over 11,000 people. They will offer a meal program, computer resource room, and 12 year-long shelter beds. The Centre of Hope will also provide medical services and harm reduction, as well as space for AA meetings. With a team of 16 enthusiastic and committed staff, and many volunteers the Centre of Hope promises to be a shining light in the community.
---
Leave a Reply