OCEAN CREST COMMUNITY CHURCH
Ocean Crest Community Church is the hub of operations for The Salvation Army in Campbell River.
Our Mission
Is to share the love of Jesus Christ, meet human needs and be a transforming influence in Campbell River, and surrounding communities.
Is to be an innovative partner, mobilized to share hope wherever there is hardship, building communities that are just and know the love of Jesus
Hours of Operation
Sunday Worship:
Office Hours:
Ocean Crest operates one Salvation Army Thrift Store that helps generate funds for community programs and services which help our community's most vulnerable citizens. Our goal is to aid our mission by providing an excellent retail experience with regular sales, special store events, and community outreach initiatives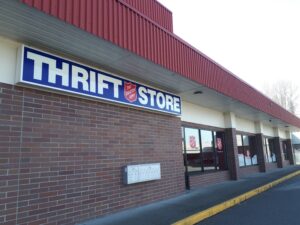 Hours of Operation:
Monday to Saturday: 10:00 am – 5:00 pm
Donations accepted Tuesday – Saturday
as space allows from: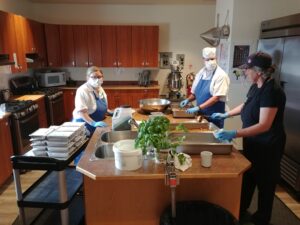 Location:
Phone: 250-287-3720 Ext. 212
Campbell River Mental Health & Substance Use Services at:
In partnership with BC Housing, Ocean Crest Community Ministries leads a shelter program with three main components.
The Emergency Shelter is open year round and we provide 22 beds to clients over the age of 19 years.
The Second Stage House is open year round and we provide six self contained units for clients who have completed a first stage recovery program.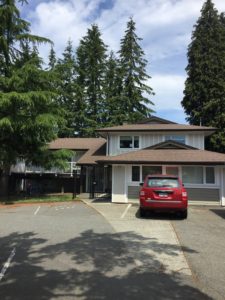 Location:
Evergreen Shelter & Housing
For availability of beds or for more information please
contact us:
Email: evergreenshelter@oceancrestchurch.org
To find a shelter near you please click on the following link:
The Centre of Hope serves approximately 25,000 hot meals a year, Monday through Friday. We offer showers, personal hygiene supplies, laundry, and referrals to treatment, and other services and agencies.
Also available through our Family Services department is: Emergency Food: four times/year; Clothing Vouchers: three times/year; and Household Goods: once/year.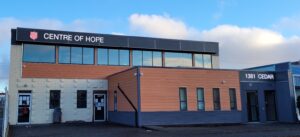 Location:
Email: familyservices@oceancrestchurch.org
Hours of Operation:
Mon – Fri: 11:30 pm – 1:15 pm
Family Services & Food Hampers