In 2007 Ocean Crest Community Church planted a ministry in Port Hardy. 2017 marks the ten-year anniversary for The Salvation Army in Port Hardy. Over the course of these ten years, The Salvation Army Lighthouse Resource Centre has become a beacon of light and a symbol of hope for many people in the community. In and through each program facilitated at the center, central components of our faith have been incorporated, including prayer and scripture through devotions and Bible study.
The Lighthouse Resource Centre has an open door policy and everyone is welcome. We have a family atmosphere where people are listened to, cared for, and treated with dignity and respect. Our team goes above and beyond to ensure that the people we serve feel valued. The purpose of all our programs and services is to meet people "where they are at" without judgment. We offer these programs and services in a warm, friendly, and safe environment that helps us to foster relationships that are nurturing and loving.
So come on in, you are invited, and we hope to see you soon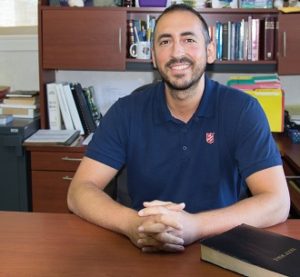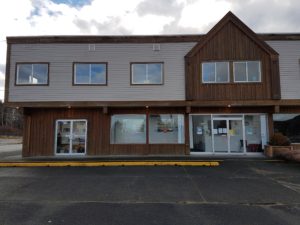 Contact
Lighthouse Resource Ct.
8635 Granville St.
P.O. Box 792
Port Hardy, BC V0N 2P0
Hours of Operation
Monday: 09:30 am – 4:00 pm
Tuesday: 09:30 am – 4:00 pm
Wednesday: 09:30 am – 4:00 pm
Thursday:09:30 am – 4:00 pm
Friday: 09:30 am – 4:00 pm
We are closed on Statutory Holidays
__________________________________________________________________________________________________________________________
Services include;
Monday – 10:00 am – 12:00 pm
VIHA) MHAS – Mental Health care worker on site
Monday to Friday
Hot lunch

Shower facilities

Laundry facilities

Hygiene products

Prayer support

Clothing and food assistance

Internet – Computers are available in the resource room

In partnership with Vancouver Island Health Authority, the Centre is home to the Breakfast Club – 9:30 to 10:30 am – Island Health specified group members who are actively working on recovery to attend this breakfast group. Participants do a check-in, brief discussion, have a light breakfast, and help with setup and cleanup
Tuesday's – 2:00 pm,
Healing Circle is co-facilitated by Elders in the community and is First Nations infused. There is a light meal provided after group
Tuesdays and Wednesdays
LSS (Legal Services Society) worker on site will assist clients in completing legal aid applications, as well as helping clients navigating through the judicial system, which also includes court appearances.
Tuesday and Thursday
(VIHA) Nurse Practitioner (Tuesday afternoons (1:00 pm-4:00 pm) and Thursday mornings 09:30 am -12:00 pm) – client access through front desk appointments.
3 AA meetings held at the Centre per week (Tuesdays and Fridays between 12:00 pm-1:00 pm) and a home group on Sundays beginning at 7:00 pm
Thursday – 2:00 pm
Bible Study – (Volunteer Pastor is the facilitator)
___________________________________________________________________________________________________________________________
Extreme Weather Response
From 01 November – 31 March each year, provides shelter up to 12 persons. The Extreme Weather Response (EWR) program funds community based services to provide extra emergency shelter spaces during periods of winter weather which threaten the health and safety of individuals who are absolute homeless or at risk of homelessness. EWR is designed to fund time-limited, temporary shelter spaces in communities where there is not sufficient emergency shelter capacity during the winter season
Lighthouse Resource Ct.
8635 Granville St.
P.O. Box 792
Port Hardy, BC V0N 2P0
Sun – Mon: 05:30 pm – 07:30 am
___________________________________________________________________________________________________________________________
Sobering and Assessment Program
01 April – 31 Oct. Each year this location provides shelter for up to six persons as it relates to the "Sobering and Assessment" program. Through this agreement Ocean Crest Community Ministries provides a six (6) bed sobering and assessment program in Port Hardy. This dovetails with the existing Extreme Weather Response (EWR) contract with BC Housing that covers November through March. The Facility improves safety for individuals who may need a safe place for sobering for short-stays (up to twenty-four hours) and who may access related assessment services and supports, including access to food, laundry and linkages to other community services when appropriate. Currently these community members are frequently directed to police cells, shelters, the emergency hospital department, the street, or to other environments not conducive to sobering. Staff supporting this Program can link community members to other resources.
Lighthouse Resource Ct.
8635 Granville St.
P.O. Box 792
Port Hardy, BC V0N 2P0
Sun – Mon: 05:30 pm – 07:30 am